A Global
Leader
We are a company that is global in scope and human in scale. What does that mean? It's simple, really. While we're a large, international organization that's leading the way, we never lose sight of the talented people who power our success. After all, their ideas, drive, and expertise enable us to develop, manufacture, and market insulation, roofing, and composites that make the world a better place. Here, you can make more possible every day.
Learn More

about Global Leadership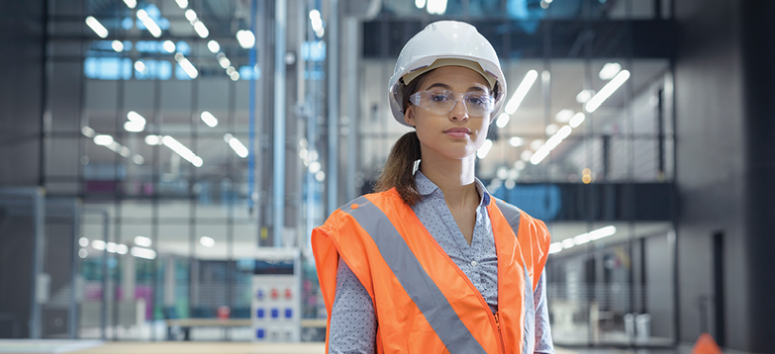 Consecutive years as a Fortune

500 company

dollars

in 2022 Sales Revenue 9.8 Billion

Employees plus 1 Pink Panther

Countries where
we operate
Inclusion & Diversity
Creating a culture of appreciation
By focusing on creating inclusive teams, building a sense of community, attracting a diverse workforce, and recognizing achievements in diversity, we are strengthening our commitments to our business, our customers, and each other.
Learn More
Benefits
We know that our people are what make our products great. Around the world, it's their talent that continues to push Owens Corning forward. So when it comes to benefits, we make sure that our packages are just as exceptional as our employees. Joining us means access to competitive pay, coverage that fits your needs, and significant incentive opportunities. And it all starts from day one.
Learn More

about Benefits

Military
We know those with military experience are dedicated, driven and have immense integrity. Which means your values match up perfectly with ours. Discover how you can continue to make a positive difference in the world with us.
Learn More

about Military

Interns and New Graduates
If you're ready to get started building a great career, we're ready to help you advance. Innovative projects, top ranking internships, and impactful entry-level roles are how we nurture your potential every step of the way. After all, helping talented people develop is what's allowed our company to grow and expand in all kinds of exciting ways.
Learn More

about Interns and New Graduates

Product Leadership
2018 Top
Product
Environmental Leader awarded Owens Corning a Product of the Year honor for three types of insulation independently certified by SCS Global Services as made with renewable energy and reduced embodied carbon. With a reduced carbon footprint, these products help architects design buildings and builders build homes with reduced life-cycle impact.
Read More

about 2018 Top Product
Workplace Culture
Women in
Leadership
Owens Corning earned placement on Mogul's Top 1000 Companies Worldwide. This is based on annual research on workplaces for women, involving public information as well as nominations from Mogul's 20,000 HR partners and collaborators. Workplaces are assessed on women's initiatives, women in leadership, workplace policies and culture, and overall diversity and inclusion.
Read More

about Women In Leadership
Business Practices
Most Ethical
Company
Owens Corning Named One of the 2019 World's Most Ethical Companies® by the Ethisphere Institute for the Second Year. The company is one of only four honorees in the Construction & Building Materials industry, underscoring its commitment to leading with integrity and prioritizing ethical business practices.
Read More

about Most Ethical Company