Driving Operational and Commercial Excellence
Owens Corning entered the Asia-Pacific market in the early 1990s and has only continued to grow. Headquartered in Shanghai, we employ approximately 5,700 people across China, India, Korea, Japan, and Singapore. In each manufacturing location, our Total Productive Maintenance (TPM) system leads us to operational excellence. Every day, we build exceptional materials while living and working safely. And it is each one of our employees that makes a difference. In our region, we focus on connecting with our customers while making positive impacts on our community.

5,700 employees
1 pink panther
18


Number of Manufacturing
sites
18


Amount of Science and
technology centers
Locations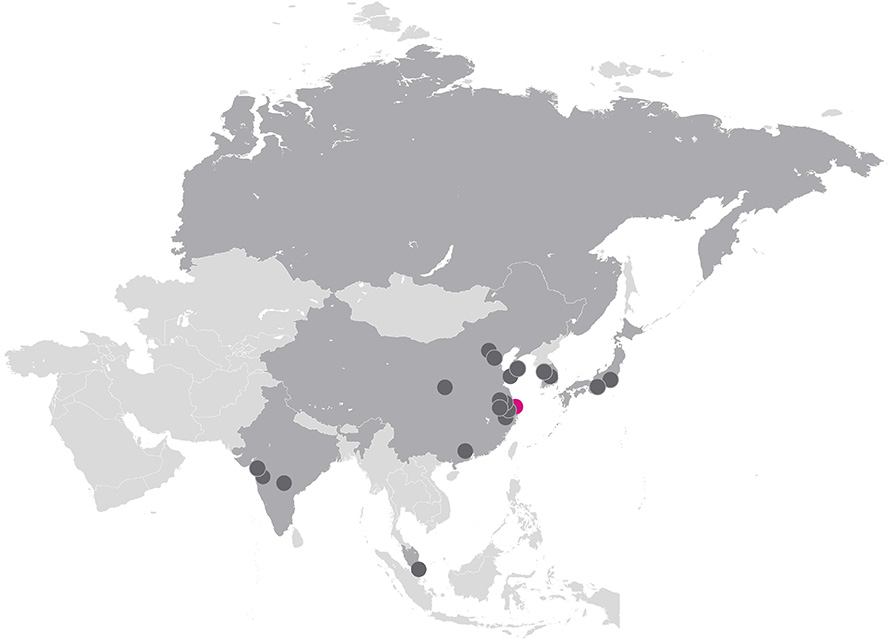 Employee Spotlight
Trant Huang, Sales Leader
Owens Corning, China
I'm honored to work with Owens Corning, where I have a lot of opportunity to develop my career. Here, I always have clear career targets where I can channel my energy and effort.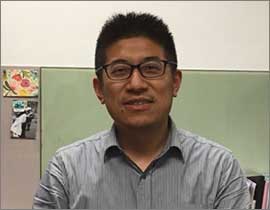 Employee Spotlight
Will Jiang, Innovation Leader
Owens Corning, China
The company puts employees' safety first and creates opportunities for development. The company is also able to be flexible in coping with China's complicated local markets to achieve business growth.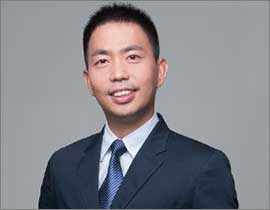 Employee Spotlight
Shreya Halyali, Operations Engineer
Owens Corning, India
At Owens Corning, I have had multiple opportunities to learn new things that helped me in my career, as well as personal life. Currently I work with the product qualification team, which is part of the Customer Technical Support Organization in the plant. I was recently recognized for my high performance in setting Spectrophotometer as per Owens Corning's global test method. Owens Corning really has given me the ideal working conditions and environment to deliver my best work. Alongside this, I have participated in different trainings like Self Defense, Stress Management, POSH etc. It gives me immense pleasure to be part of such a great company.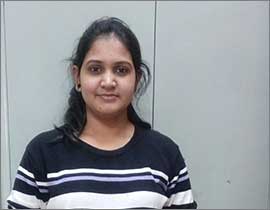 Employee Spotlight
Hyunho Cho, Manufacturing team
Owens Corning, Korea
I have been aboard Owens Corning for about 26 years and I continue to have an enjoyable and challenging journey. It makes me so happy and proud to work with this team as we sail forward into the ocean of the future.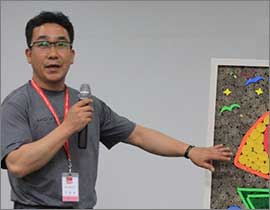 Benefits Overview
Wellness program
Employee Assistance Program (EAP)
Medical Insurance or equivalent benefits
Medical checkup

Statutory social security
Statutory housing fund

Paid annual leave
Paid sick leave

Group life insurance
Group AD&D insurance
Overseas travel insurance

Scholarship program (employee and children)

Long service year award
Recognition award

Labor union benefits
Congratulation & condolence program
Transportation allowance or equivalent benefit
*The benefits described are designed for Asia-Pacific salaried employees. Benefits subject to specific location and country. For details on benefit packages for hourly positions or for positions outside the Asia-Pacific region, please contact your local or regional Owens Corning Human Resources department.