Creating a Culture of Appreciation
At Owens Corning it's our people that make the difference. We foster an inclusive environment where all Owens Corning employees are heard and appreciated for the value each distinct voice brings to the team. Each employee has the opportunity to share their unique perspectives, learn from one another and maximize the potential of a global workplace.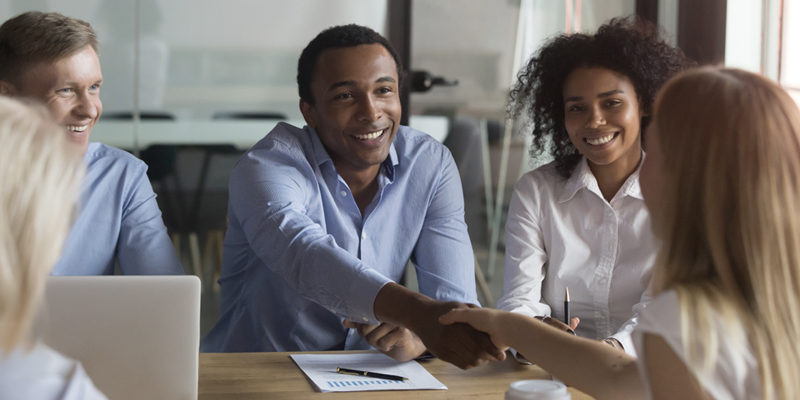 Employee Spotlight
Dr. Richelle Delia, Product Researcher Science & Technology
"If you are willing to be proactive and go out and make connections and collaborations with people, everyone will share with you and be open to that collaboration. Because you are moving through different departments, you really have something you can hang your hat on. There is a strategic benefit that you offer that other people may not have and you can really show that in a variety of different areas."
Watch Dr. Richelle's Story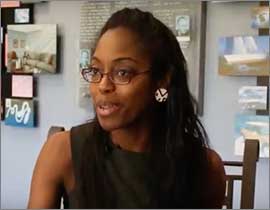 SUPPORT IN ACTION; OUR AFFINITY GROUPS
We are a company that believes in making sure people can be their true self at work. Our affinity groups bring this idea to life in multiple ways. As they help us build a more inclusive and emotionally intelligent culture, these groups raise awareness around the communities each serves. By focusing on creating inclusive teams, building a sense of community, attracting a diverse workforce, and recognizing achievements in diversity, we are strengthening our commitments to our business, our customers, and each other.

Focusing on enhancing and supporting the African-American employee experience, this group advances excellence through attracting, acclimating, retaining, and accelerating career growth for employees. With their unique perspective and skills, everyone in this group helps build our successful and diverse workforce.

OUTreach serves as a network to advance an environment that celebrates and appreciates LGBTQ+ employees for who they are through policy change, education, allyship, & in support of the broader LGBTQ+ community.

We attained a perfect score on the 2022 Corporate Equality Index, the Human Rights Campaign Foundation's annual assessment of LGBTQ+ workplace equality. This year marked the 18th consecutive year Owens Corning has earned a 100-percent score. CEI is a key benchmarking survey and report on corporate policies and practices related to LGBTQ+ workplace equality.

Mosaic is one group comprised of diverse people working together and learning from each other to form a stronger whole. Mosaic engages talent from across our global enterprise to create a vibrant, comprehensive unit – a mosaic – with a One company approach. Mosaic's purpose is to strengthen the understanding and appreciation for the many cultures within Owens Corning and why we are stronger together.

WIN is a group of highly engaged, dedicated, and compassionate professionals who are committed to attracting, retaining, and developing outstanding women through professional development, personal development and community involvement.

Connections enriches the lives of our employees by partnering with those in career transition, while fostering personal and professional growth and promoting community involvement in order to attract and retain top talent.

Today, Owens Corning is a diverse community of dedicated and highly talented professionals. We draw upon the unique backgrounds and experiences of our employees to fulfill our Company Story Purpose: Our people and products make the world a better place.

The Interfaith Affinity Group serves to provide a path for employees to share their beliefs among each other in a way that allows each distinct voice to be included, appreciated, and valued.

Owens Corning empowers employees through the expression of their personal beliefs, and celebrates their diversity of faiths.

Salute Affinity Group is a community of OC employees that facilitates the inclusion and support of current and former military members and their families.

The Abilities Affinity Group provides a community within Owens Corning that will foster the inclusion and growth of employees with physical, mental health disabilities and employees that are directly or indirectly impacted by disabilities, seen and unseen health and ability challenges.
See the full scope of our affinity groups here (PDF)