OWENS CORNING'S OCALA, FLORIDA FACILITY IS GROWING.
We are hiring approximately 30 roles, including production operators, maintenance technicians, salaried leadership and support roles. Are you looking to contribute in meaningful ways, grow professionally, and help drive a sustainable future? If so, come join our growing facility and experience career growth for yourself! As a member of the plant team, you will play a key role in making quality products for our valued customers. Owens Corning is excited for this growth and we want you to join our team!
View all of our Ocala openings here and continue to check back for open positions in the plant. VIEW OCALA OPENINGS
We can't wait to share how you and Owens Corning can grow together. We are looking for talented individuals to come join our team in our open operations, maintenance, quality, warehouse, and management roles.
Building Our Difference
Be the difference for a global leader when you join our manufacturing team. You will learn, grow and thrive alongside exceptional people and mentors. Our benefits focus on taking care of you – meaning we offer competitive wages, a great work/life balance, health benefits, bonus opportunities and more. Another way we make sure you're well looked after is with our strong commitment to occupational health and safety.

Manufacturing Facts

19,000


19K employees Plus
1 Pink Panther

103


Plants

33


Countries Where Owens Corning Operates
Benefits
Rewarding Opportunities
Owens Corning employees take pride in delivering a material difference. We offer a total compensation opportunity that not only rewards extraordinary employees, but helps them to drive impact with our customers and the world around them.
Learn More
Our Business
Insulation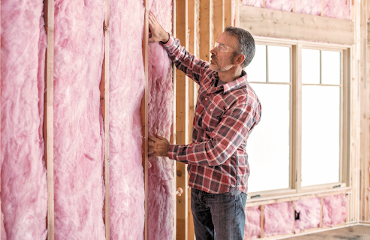 We produce a full line of high-performance insulation solutions for residential and commericial building, such as fiberglass, rigid foam, and mineral wood products and systems.
Roofing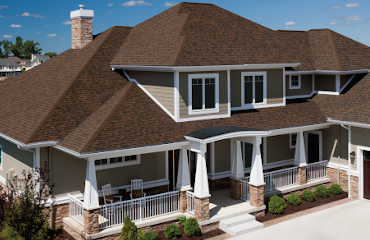 A leader in the market, our innovations include long lasting, attractive shingle and roofing accessory products.
Composites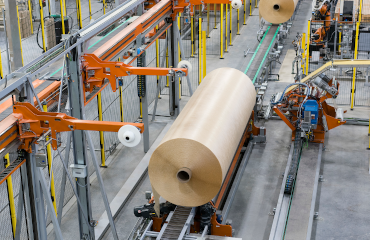 We provide high-performance materials that are more durable, energy efficient, and lightweight than traditional materials for a broad range of markets - including building and construction, transportation, wind energy, and infrastructure.
Safety
Living Safely is one of Owens Corning's six company values. We want all of our employees, their families and community members to have full confidence in the health and safety of our global operations. Every year, we improve our safety performance, and this is demonstrated by our decreasing recordable incident rate.
We recognize that our safety performance is critical – and that's why we take a very strategic and disciplined approach to managing risks and impacts across our global operations. One key aspect of this is the rigorous application of the principles of Total Productive Maintenance (TPM) in everything we do. As a continuous improvement methodology, TPM focuses on three basic essentials:
Developing people to create ownership.
Restoring equipment to ensure basic operation conditions and then improve them.
The Three Zeros (Zero Accidents, Zero Defects, Zero Losses).
While we are still working on our journey to Zero, we are already seeing great results. And, when you join Owens Corning, you will play an important part in keeping our facilities, practices and more the safest they can be.
Learn More

about Safety
TPM
The 8 pillars of TPM:
Planned Maintenance
Early Management
Quality Maintenance
Office & Administration
Environment, Health & Safety
Focused Improvement
Autonomous Maintenance
Training & Development
Our TPM Vision is:
To achieve a Stable and Reliable operation, delivering Zero Accidents, Zero Defects and Zero Failures. This is achieved through the rigorous application of the principles of Total Productive Maintenance (TPM) in everything we do.
Owens Corning has defined TPM (Total Productive Maintenance) as the way of working within the organization. As a continuous improvement methodology, TPM focuses on three basic essentials:
Developing people to create ownership.
Restoring equipment to ensure basic operation conditions and then improve them.
The Three Zeros (Zero Accidents, Zero Defects, Zero Losses).
As we follow these essentials, we are constructing a steady and reliable operation, at which we are able to predict our own future. At the time, we are in the middle of the change, which may be scary, but change is part of our lives, and transformation needs to be led. TPM shows the path for leading that transformation and become a reliable operation. Even though we are still working on our Zero journey, we have already achieved some critical outcomes:
Accidents and defects have decreased so we have safer operators and happy customers all over the world.
Performance has improved and cost has decreased, both to historical levels. Our business needs will continue to be fulfilled as the market gets more aggressive.
People are happier, thus ownership and identification with the company has increased. Most of our plants, have the lowest turnover within their regions.
We want you to be part of the journey.
Employee Spotlight
Sam Gloria
Batch House Leader
"I have been with Owens Corning for 9 years starting in the entry level position Forming Winder Operator. Since then I was able to move through to other positions in the plant in Fabrication, Quality and now my current position as the Batch House Leader. In my mind, OC has been great for me, it has given me the opportunity to grow and develop in my career. They have always rewarded hard work and the willingness to learn new things. In the various positions that I have had here at the plant, I feel that it has given me the insight into our process, as well as giving me the chance to improve in my people leadership and communication. I enjoy working for OC and I will always say that the best part of working here is the opportunities that are available to employees that want to advance and grow in their careers."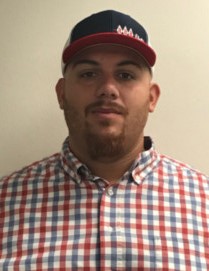 Kevin O'Brien
Plant Operations Manager
"I've worked for many different organizations over the years and I feel like I've finally found the right one… Owens Corning feels like home. What sets it apart for me is the culture of inclusion, the opportunities for growth and development, and the absolutely fantastic team of people I've had the pleasure of working with. Six years ago, I started on the plant floor as a mechanic and set my sights on growing beyond my maintenance role. Two years later I was given the opportunity to be the plant Continuous Improvement Lead. That position afforded me the freedom to be involved in just about everything that went on at the plant. As a result of that opportunity for learning and development, I was recently awarded the position of plant Operations Manager. OC recognizes and develops talent, and has enabled me to accomplish more than I ever thought possible. I firmly believe the sky's the limit with OC."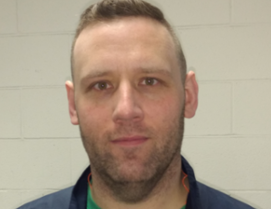 Maria Valdez
Working Lead Fabrication
"I started in January of 2000 as a Rover. After that I had positions such as Jumbo Doffs, TLZ, Trainer and now am a Working Lead. My experience has been good, I've had opportunities to learn new jobs and work on different shifts. I was able to have opportunities like this because I lead by example and I take pride in my job and enjoy teaching others to do the same. Everyone has the same opportunity if they work hard and take notice of available jobs."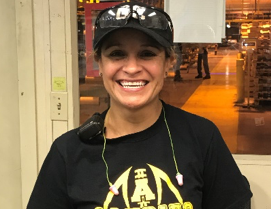 Marius Nekrasov
OC Insulation Europe, Paroc, Lithuania
"Owens Corning takes care of its employees and gives them the opportunity to deepen and improve their professional knowledge. Working here requires creativity, flexible thinking, and commitment to action. The main thing is to not be afraid of accepting new challenges!"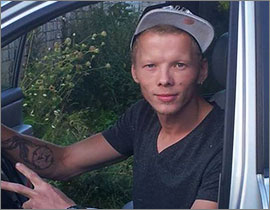 Women In Manufacturing
At Owens Corning, we are committed to creating a space where women can grow and become leaders. From paid maternity leave to flexible work arrangements and vacation, we focus on giving women on our team time to revive and thrive. Beyond that, our Women's Inclusion Network is filled with highly-engaged, dedicated and compassionate professionals who are committed to attracting and retaining outstanding women through professional and personal development and community involvement. All of our efforts haven't gone unnoticed. We've received the 20/20 Award, an initiative that ensures 20% of the seats on corporate boards are occupied by women, the INC award and Mogul's Top 1000 Companies for Millennial Women.
Learn More

about Women in Manufacturing